How to Build Your Own Veggie Patch Garden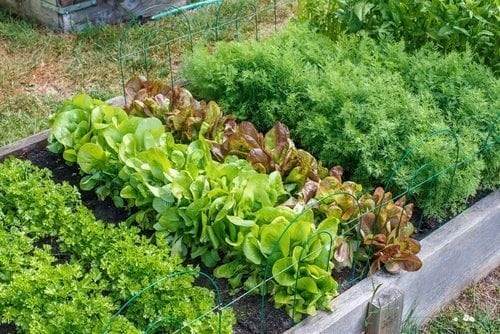 There is absolutely nothing like growing your own fresh food! Fortunately, you can build your own veggie patch and  grow practically anything you want, and you can get all those fabulous seasonal foods, too.
If you're thinking of putting in a veggie patch, though, please be aware – your veggie patch doesn't have to be hard work! Quite the opposite; with the right tools, you can revel in all the fun that gardening has to offer, without the hard slog.
The Easy Way to Create and build your own Veggie Patch
There are a few basic considerations about preparing a veggie garden:
Size and scale
The first thing to consider is the size and scale of your veggie garden. Build your garden to a good manageable scale, big or small. This will depend partly on the amount of space available, and on what you grow. Larger plants, like pumpkins, for example, require more room. You may also have very different crops, and need space for access, etc.
Create a space that gives plenty of room for the veggies and you and your tools and vehicles to work in. You may also need spaces for drip systems, sprayers, and other useful equipment, so make sure you're a little generous with any additional space during the planning stages.
Soil preparation
You'll need to dig up your garden space, preferably with a good rotary hoe, to ensure proper tilling, good soil consistency and appropriate depth. It is critically important to ensure the soil can retain moisture, enabling your plant roots to grow easily.
It's also important to note that a rotary hoe is a great solution for working with tough, native soils that may otherwise require a horrendous amount of hard labour. If your soil needs to be thoroughly broken up, or is heavy clay soil, use the rotary hoe, or if necessary, a good strong ripper to really break up the soil properly.
You'll also need to consider soil preparation. All veggies grow properly in well-nourished, appropriately prepared soil. Best practice is to use good quality mulch, preferably your own mulch, processed by a good mulcher. Mulchers can generate a vast amount of high value compost, perfect for veggie gardens.
Mulch contains valuable soil microorganisms, which are vital for plant growth. Additionally, compost turners are very useful for delivering your mulch to your garden.
Planting
When it comes to planting, a good seed spreader can save you a lot of hard work when you're trying to get your veggie garden up and running. Spreaders are excellent for delivering seeds in the right density, particularly over multiple rows. A good 200kg spreader can do an entire veggie garden patch in a few minutes, very efficiently. This also saves a lot of valuable time during planting season, when you're going to be very busy anyway. Again, less work equals higher gain.
---
Looking for Some Help Finding Your Equipment?
We hope you've found this information useful and informative. If you're looking for any of the tools mentioned above, such as rotary hoes, spreaders, mulchers, or other tools, talk to Southern Cross Ag Machinery.
We have everything you need, and our expert staff and local dealers can help you find exactly what you want. Call us, contact us , or chat with us right now. We'll be happy to help.