The Benefits of Mulching & Slashing Prior to the Bush Fire Season
Bush fire season is fast approaching here in Australia, and to avoid disaster, it is critical that you are prepared for this treacherous season.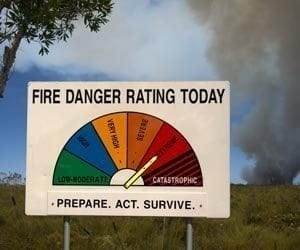 The 2020/21 fire season will be driven by vastly different climate drivers than the previous two fire seasons.
According to the Bushfire and Natural Hazard Cooperative Research Centre a La Niña ALERT is now active, large areas of eastern and northern Australia are expecting wetter than average conditions through spring. Despite the wetter climate signals, parts of Queensland face above normal fire potential in the south east and central coast, extending to the north.
Bushfire and Natural Hazard Cooperative's Research suggest these wetter conditions in eastern Australia will help in the short-term but they may lead to an increase in the risk of fast running fires in grasslands and cropping areas over summer.
In contrast to the wetter conditions for the east, dry conditions persist in Western Australia, with above normal fire potential continuing to be expected in parts of the north.
How to minimise the risk on your property?
During bushfire season, grass fires are inevitable, and are particularly dangerous as they can spread quickly. The taller and drier the grass, the more forcefully it will burn.
Slashing or mulching large areas of grass or paddocks, in particular, thick, high grass is a great way to create a buffer around your property.  The best method would be Mulching as it evenly distributes the bi-product, which decomposes quickly and doesn't leave flammable wind rows.  To reduce the risk and severity of a grass fire, it is recommended by the Country Fire Authorities in Victoria that your grass be under 10cm. This can be achieved through slashing or mulching your long grass, prior to bushfire season starting.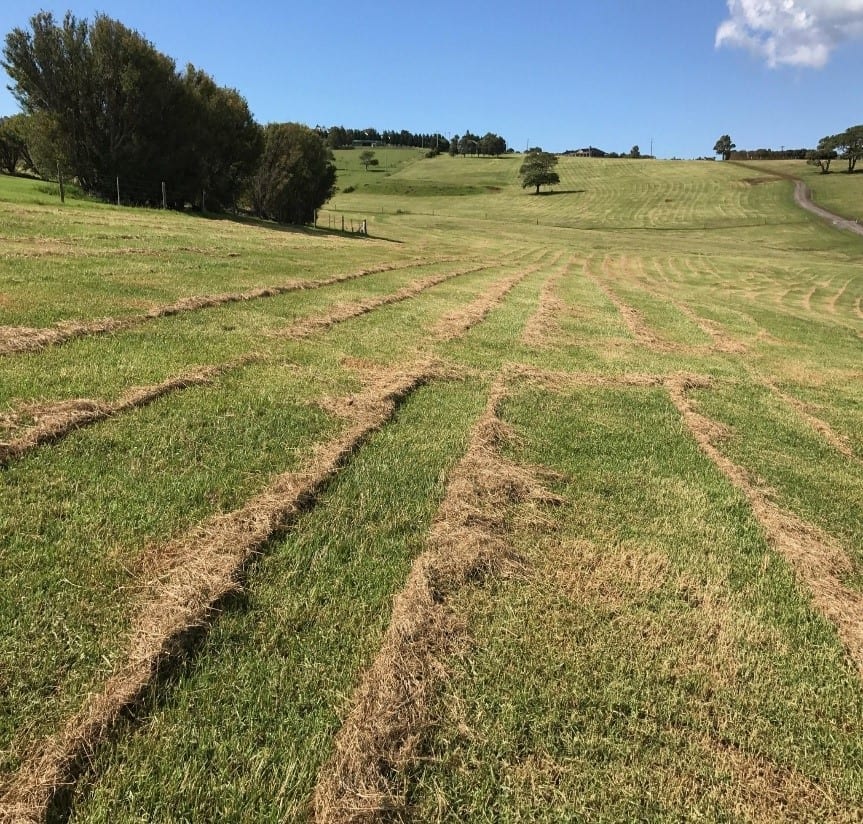 Dr Lucy Groenhart, Dr Alan March, and Mark Holland give safety recommendations for farmers leading into bushfire season…
For a home, there are two protection zones, the inner zone which is within 10 metres of a building, and an outer zone which is 10 metres and further from a building. Within the outer zone, it is pertinent that grass, leaves, and other debris be mowed, slashed or mulched to lower than 10cm whilst the inner zone should be under 5cm.  Although, this slashing and mulching must be done prior to bushfire season to ensure decomposition of mulched material, to again reduce the risk of fire starters and fuel.
NSW Rurual Fire Service have the following basic maintenance tips to prepare your property:
Clean your gutters of leaves and twigs
Install metal gutter guards
Repair damaged or missing tiles on the roof
Install fine metal mesh screens on windows and doors
Fit seals around doors and windows to eliminate gaps
Enclose the areas under the house
Repair or cover gaps in external walls
Attach a fire sprinkler system to gutters
Keep lawns short and gardens well maintained
Cut back trees and shrubs overhanging buildings
Clean up fallen leaves, twigs and debris around the property
Have hoses long enough to reach around your house
If you have a pool, tank or dam, put a Static Water Supply (SWS) sign on your property entrance, so firefighters know where they can get water
Check and maintain adequate levels of home and contents insurance. Ensure it is up to date.
Southern Cross Ag Machinery have a variety of mulchers and flail mowers and slashers that can be used to help combat bushfire season. With different sizes, power and capabilities that best suit your land, there is no reason to not be prepared for bushfire season 2020 / 21.
References
Bnhcrc.com.au. Australian Seasonal Bushfire Outlook: September – November 2020 Available at: https://www.bnhcrc.com.au/hazardnotes/
NSW Rural Fire Service https://www.rfs.nsw.gov.au/plan-and-prepare/prepare-your-property
Grassfires – Rural – Country Fire Authority. (2019). , from https://www.cfa.vic.gov.au/plan-prepare/grassfires-rural
Groenhart, Lucy; March, Alan and Holland, Mark. Shifting Victoria's emphasis in land-use planning for bushfire: towards a place-based approach [online]. Australian Journal of Emergency Management, The, Vol. 27, No. 4, Oct 2012: 33-37. Availability: https://www.researchgate.net/publication/259823345_Shifting_Victoria's_Emphasis_in_Urban_Planning_for_Bushfire