What Size Mulcher Do You Need? Selecting the Right Ag Equipment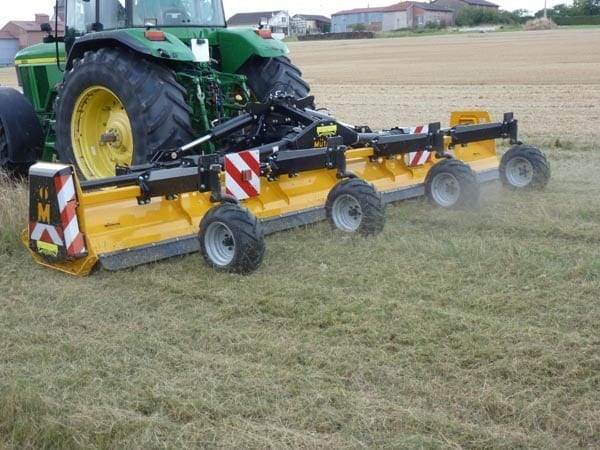 Mulching is one of the fundamental operations in any form of farming. It's invaluable for returning nutrients to the soil, supporting new crop growth, and supporting soil biota, providing valuable crop nutrients.
Mulch is also an economic consideration. The more mulch you have available, the less you need to spend on fertilisers, phosphate and other often expensive chemicals. Mulch is a good nutritional all-rounder, particularly if you're mulching the same plants you're growing as commercial crops.
The question of "What size mulcher do you need?" can be answered by examining some commercial metrics that will be very familiar to Australian farmers.
Mulchers by the Numbers
Here are some key numbers to help you determine the mulcher you need:
Mulchers deliver varying amounts of mulch. Growing large, high-yield crops requires a lot of mulch, meaning you will need a highly efficient mulcher.
You benefit both in terms of cost and use of resources through mulching. Many of your remnant plant materials are used, minimising waste. Again, good mulch volumes equate to high efficiency.
Best practice modern mulching uses super fine mulch to deliver the maximum amount of useful nutrients.
Therefore, you need the best mulcher in terms of the volume of mulch produced to get the best results.
You can see why the answer to "What size mulcher do you need?" is more complex than it looks at first glance.
---
Important! Mulchers and Horsepower Guidelines!
Another very important issue is whether a tractor can pull a particular type of Muthing mulcher. This is a rough guide to mulcher/horsepower requirements:

 Mulch and Mulcher Metrics
Your choice of mulcher needs to be governed by two basic questions:
How much mulch do you need?
How much mulch does your land yield?
These bottom line figures tell you what size mulcher you need. The good news for farmers is:
Like the new generation Muthing mulchers, the best mulchers will give you the desired results.
These mulchers are also highly efficient mulch layers, distributing mulch as a "blanket" rather than windrows or scattering.
Top-quality mulchers are good land protectors that won't damage the soil or "mow the dust". You'll get an even cut without risk to your topsoil integrity.
Some mulchers produce an extremely efficient mulch yield and distribution, like the Muthing MU-M600 FLAIL MOWER, a classic high-volume mulcher for croplands.
Check out the latest mulchers on the market and do your calculations. You'll find a mulcher at a good price that's ideal for productivity and perfect for your land.
---
Contact Southern Cross AG
Southern Cross AG is your national mulch specialist. We stock a wide range of Muthing Mulchers and our own unique brand of farm implements like grader blades, stick rakes, rotary hoes, post hole diggers, rippers and pipelayers, harrows, spreaders, carry-alls and log splitters. Call us on 02 4932 3011 or contact us online. We'll be happy to help with your enquiry.